About the Institute of Certified Bookkeepers
All ICB qualifications are accredited on the National Qualifications Framework (NQF) by the South African Qualifications Authority (SAQA) and the Zambian Vocational Qualifications Framework. ICB graduates are recognised locally and internationally by several professional bodies.
Studying further with an ICB qualification
ICB graduates can gain more career opportunities by studying further with a number of organisations that recognise ICB qualifications:
South African Institute of Tax Professionals (SAIT)
Association of Chartered Certified Accountants (ACCA)
Chartered Secretaries Southern Africa
Chartered Institute of Management Accountants (CIMA)
Joining a professional body
With an ICB qualification, a graduate can further increase his/her professional profile and network by joining one of the following bodies as a member:
Institute of Certified Bookkeepers and Accountants (ICBA)
International Association of Bookkeepers (IAB)
International Association of Accounting Professionals (IAAP)
Southern African Institute for Business Accountants (SAIBA)
The ICB offers 4 distinct areas of qualification: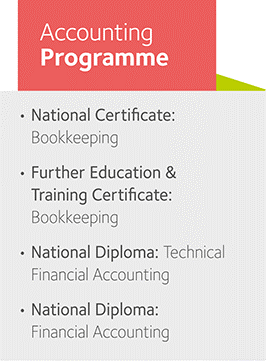 Accounting Programme
Perfect if you want to offer indispensable bookkeeping and accounting skills, or become a certified accountant someday.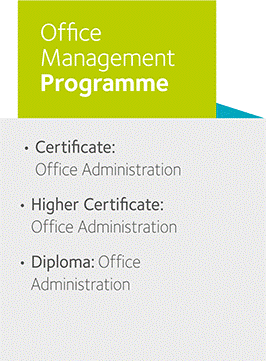 Office Management
Ideal if you are interested in learning a little bookkeeping, and a lot of all-round office knowledge.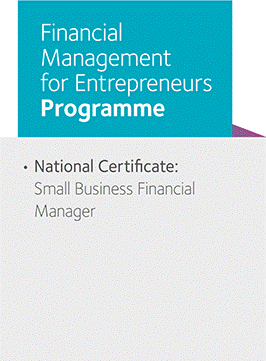 Financial Management for Entrepreneurs
Just the ticket if you want to learn a bit about finances and how these can contribute to a small business's stability and success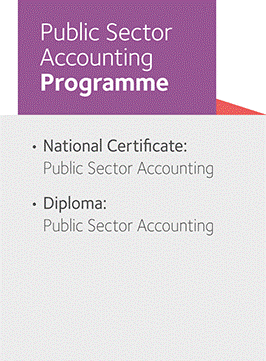 Public Sector Accounting
A great option if you are considering a finance job in your local government or the public sector, this is your opportunity.